Love At First Sight?
During the early '90s, Sandra Bullock was an aspiring actress. However, even as early as 1992, the gorgeous brunette started her string of public relationship. When asked by Entertainment Tonight if she believed there was one special person out there for her, the actress simply replied, "I don't know!"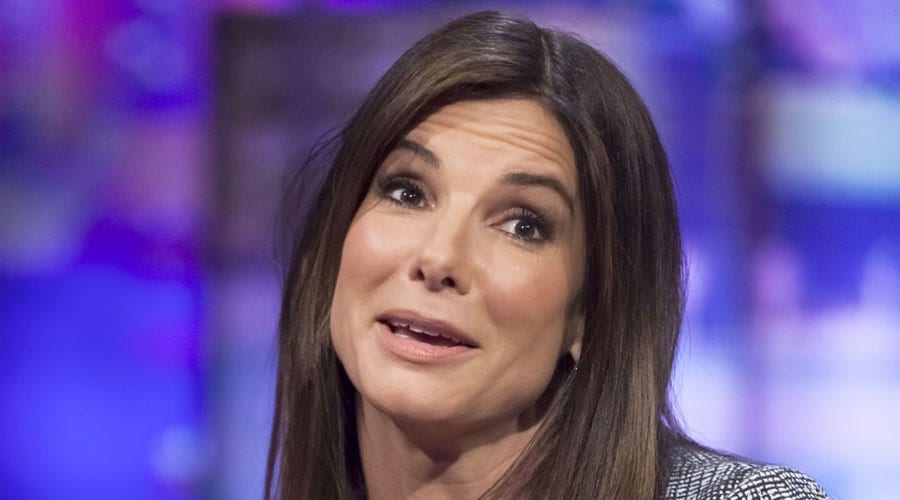 An Instant Love Connection
After starring together in Love Potion No. 9, Sandra Bullock and Tate Donovan became lovers off-screen, too. In fact, the pair seemed inseparable. Even though they both worked in Hollywood, they did not have that much in common. A close source of Sandra Bullock even said she was shocked to see the intelligent young lady fall head over heals for someone who was "more interested in his close-ups." Despite this, she moved to L.A. when the duo became engaged.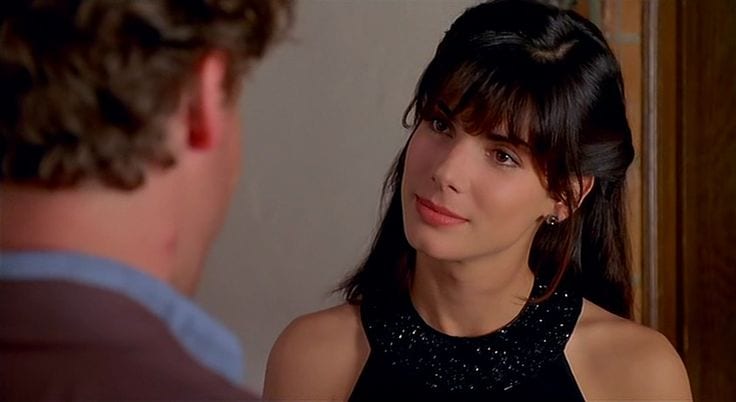 The First Heartbreak
Although she fell in love with Tate Donovan, three years after being together, they called their engagement off and ended the relationship. It was probably the best for both of them, but Sandra Bullock does not really talk about what happened too much. The actress did reveal to People magazine that, "The person who needed me most was always the person I was attracted to. … My priorities were him first, me second." At least she learned her lesson. Or did she?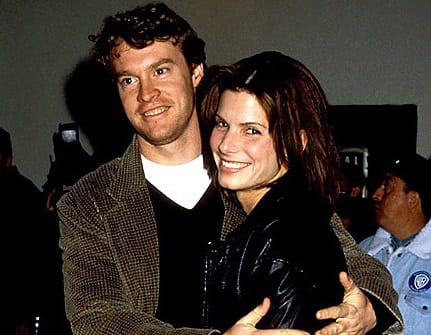 Eat Some Ice Cream And Move On
After the break up, she did not start seeing guys right away. However, if you were her bestie, you might hear her something like this: "I'm just saying go out and have a conversation and know that they find you attractive and go, 'Okay, I'm not the piece of trash that I thought I was two days ago.' Allow yourself a week or two to eat bonbons and be depressed but then make your friends take you out."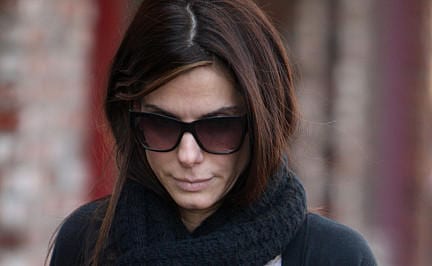 Focusing On Her Career
In 1994, Sandra Bullock scored the leading role in Speed. The critically-acclaimed action thriller went on to win two Academy Awards the following year. Despite her life-changing split from Tate Donovan, the resilient actress focused on her natural talents. Over the next several years, Sandra Bullock built a solid resume for herself. You can probably name several movies that she appeared in throughout the '90s. Maybe working helped her get over the failed engagement because she started dating in Hollywood again.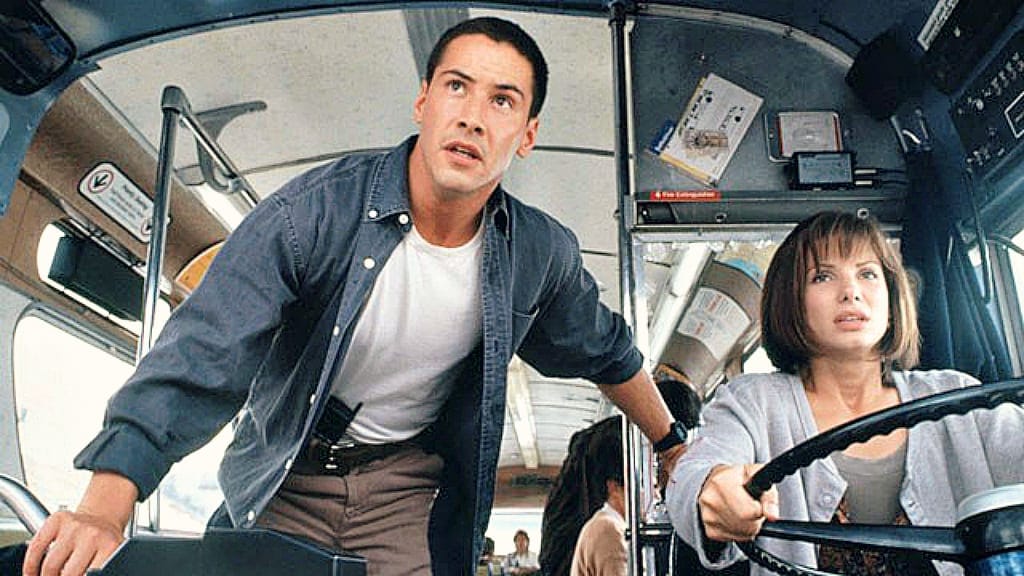 Everyone's Favorite Cowboy
One of the times Sandra Bullock dated someone outside of Hollywood was in 1995. She was linked to Dallas Cowboys quarterback Troy Aikman. When Vanity Fair asked about their relationship, Bullock said, "I don't want to put myself in the dating category. It's going to be a long time before I can trust anyone again. I don't know anybody who'd want to get involved with me right now, and be put through all the strain, because I have no idea what all the repercussions might be."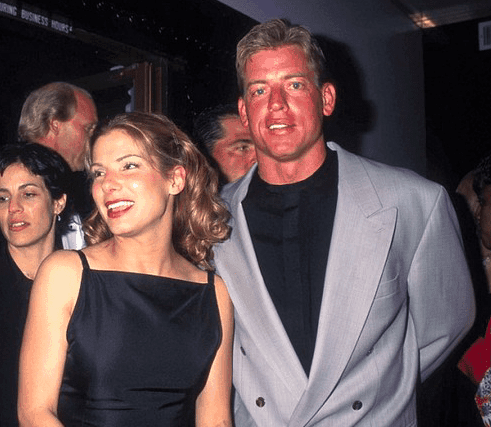 On To The Next One
After being clear that she did not want to get involved with anyone, Sandra Bullock showed up at the premiere of The Net with film tech Don Padilla. The two were obviously giddy for one another and sent the rumor mill into overdrive. Sandra Bullock finally admitted the following year that she was indeed dating a "really sweet person." She also revealed it was going on for 10 months, but their schedules made the relationship difficult. We all know what that means…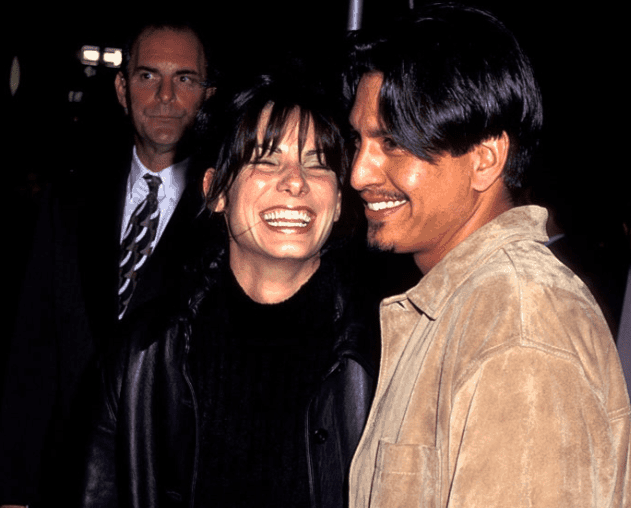 A Beauty Indeed
Despite her roller coaster relationships, one thing was for sure: Sandra Bullock was one of the most eligible Hollywood actresses throughout the '90s. So much in fact that People Magazine named her as one of the "50 Most Beautiful People in the World." Empire magazine also ranked her at spot number 58 on the lineup of the "Top 100 Movie Stars Of All Time" in 1996. The combination was a match made in heaven for any young actress professionally, but personally the beautiful lady was struggling with another breakup.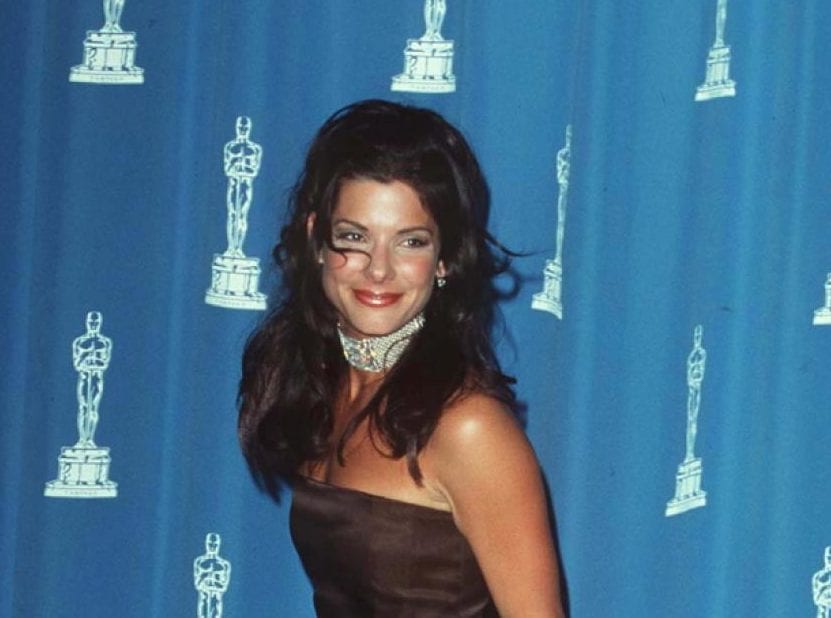 Back At It
Sandra Bullock did not learn her lesson about dating co-stars because during A Time To Kill, she intertwined her professional and personal relationships again. Matthew McConaughey learned first hand what it was like to kiss the same person on and off-screen thanks to Sandra Bullock. They allegedly dated for nearly two years, but the two never spoke about it much. One thing the actress did say  about him was that he had "become a powerful force in my life"  and "we have fabulous chemistry together."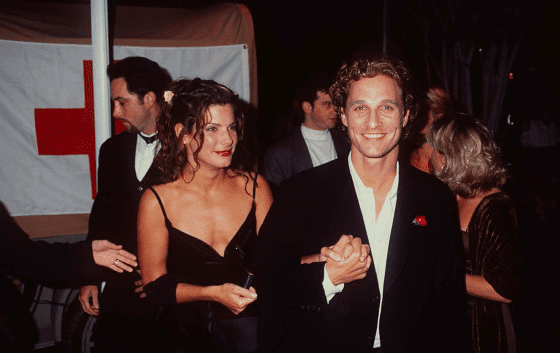 A Confusing Friendship
These two were not only young and beautiful, but they had unlimited acting talent. It was a fan's dream come true that they were together behind the scenes. The relationship led Oprah to question Sandra Bullock about it. In 1997, she was promoting Hope Floats when Oprah bluntly asked if they were dating. Although she plainly replied, "No, we are not," the actress continued saying "whatever woman gets him is going to have to get by me." People figured they were actually an item.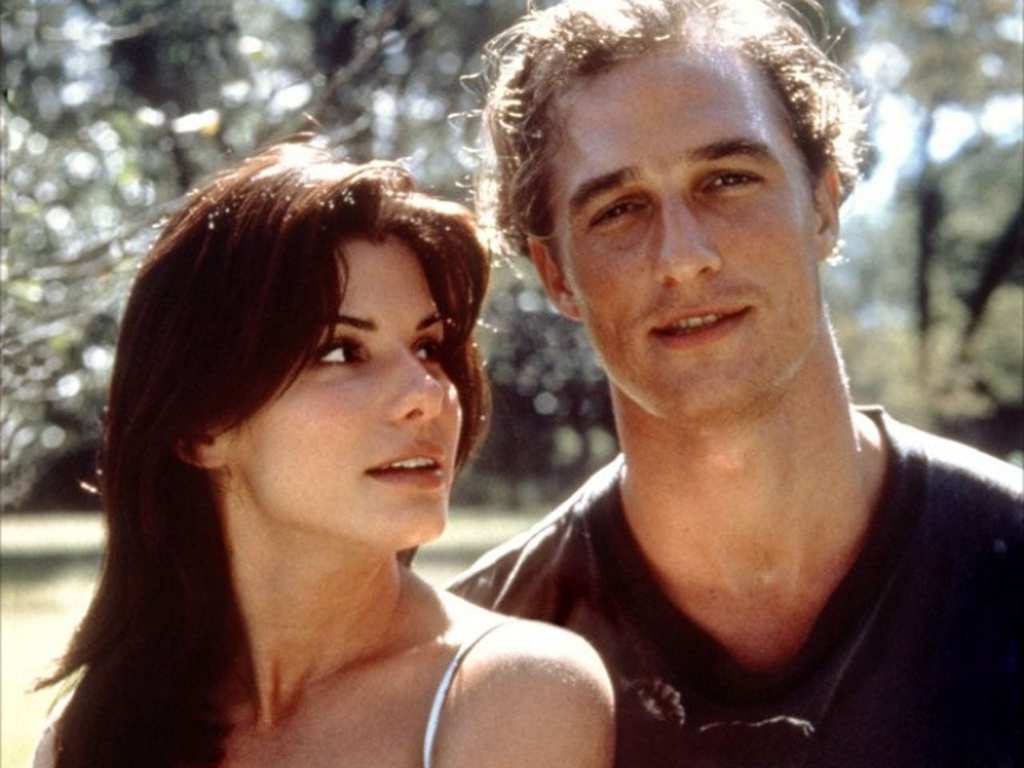 Over The Actor Thing
At the turn of the century, Sandra Bullock took a step from dating actor. She was linked to musician Bob Schneider from 1999 until 2001. His songs were even featured on her films including "Blue Skies for Everyone" in Gun Shy and "The World Exploded Into Love" in Miss Congeniality. Bullock said, "As celebrities go, Bob and I have a very low-key relationship. We live our life together one day at a time. It's something I learned through trial and error."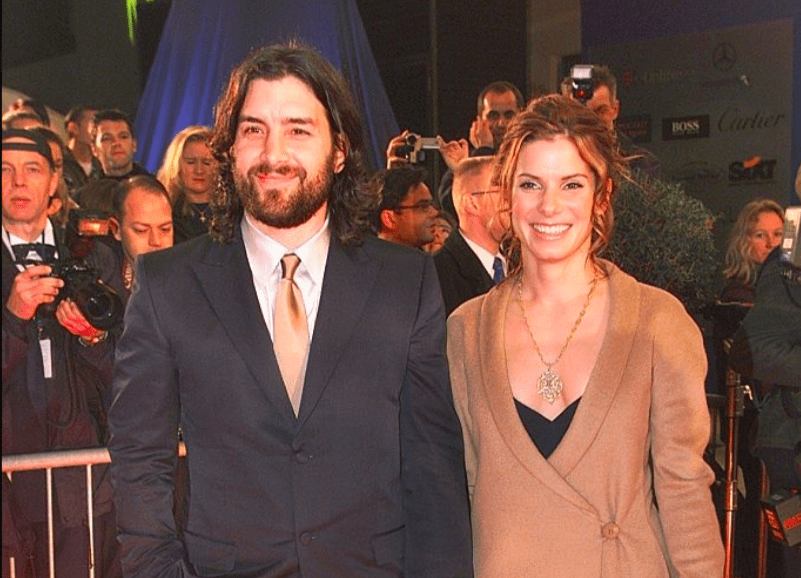 Trying To Find A Balance
For a couple years, Bullock was very content with both her work and love life. She always seemed happy and at ease when she was with Bob Schneider. During their fling, Sandra Bullock said, "I love working, but I also enjoy this nesting period I'm in…I've narrowed my dating prospects down to one person. Whatever happens, happens. I don't know what that will be, but there's so much joy now. So much joy."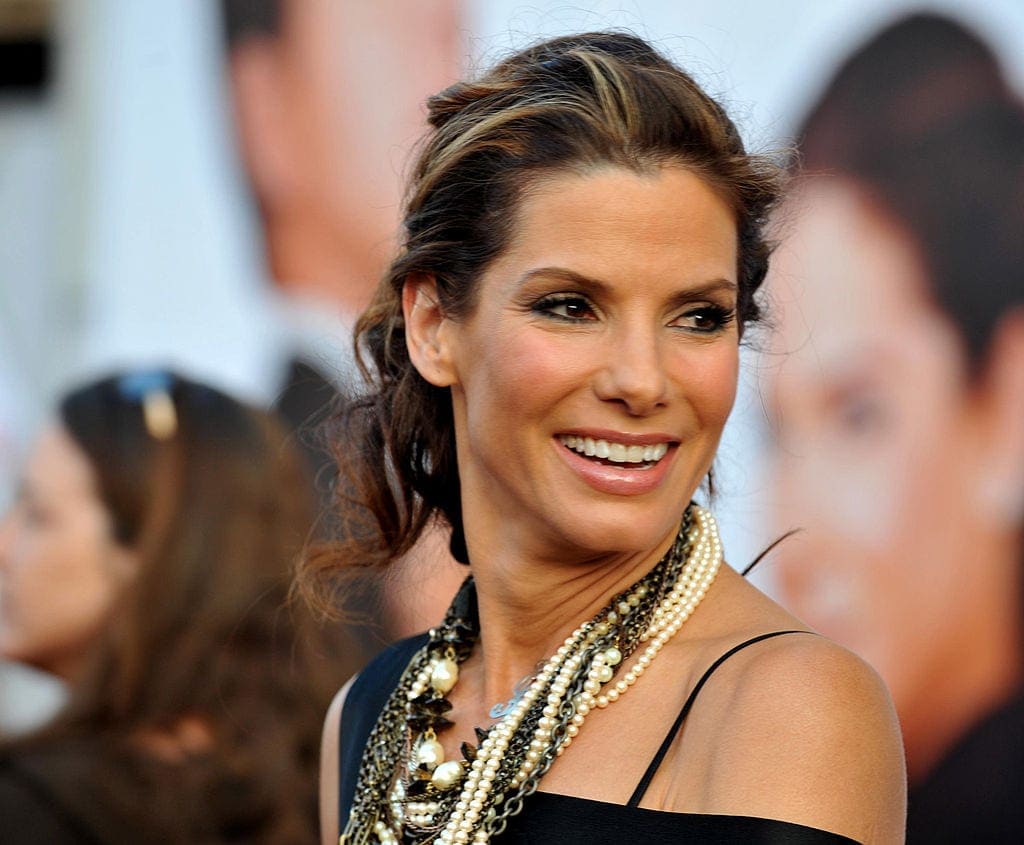 Huge Acting Success
As she dated Bob Schneider in 2000, Sandra Bullock found huge success in Miss Congeniality. She played the lead role as a tough FBI agent who had to go undercover in a beauty pageant. The mix between action and humor was golden. The movie brought in over $212 million worldwide at the box office alone. Despite not receiving the best reviews from film critics, Sandra Bullock took home a Golden Globe for Best Actress – Motion Picture Musical or Comedy. We certainly loved the cult classic!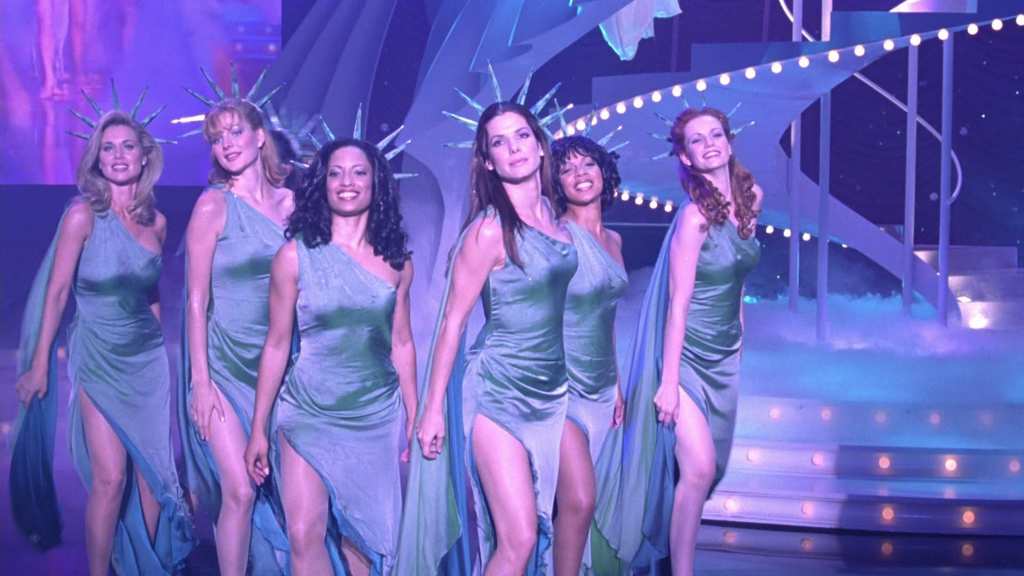 Single Again
Once again, Sandra Bullock blamed conflicting schedules for the reason she split from Bob Schneider after the hype from Miss Congeniality. Nevertheless, she felt good about herself and was at peace. At least that is what she eluded to when she said, "I don't need a man to be happy. But it takes some time to realize that. I don't need to find a man to progress as a human being. I'd do it with him. And if I happen to outgrow him, or he outgrows me, that's what happens."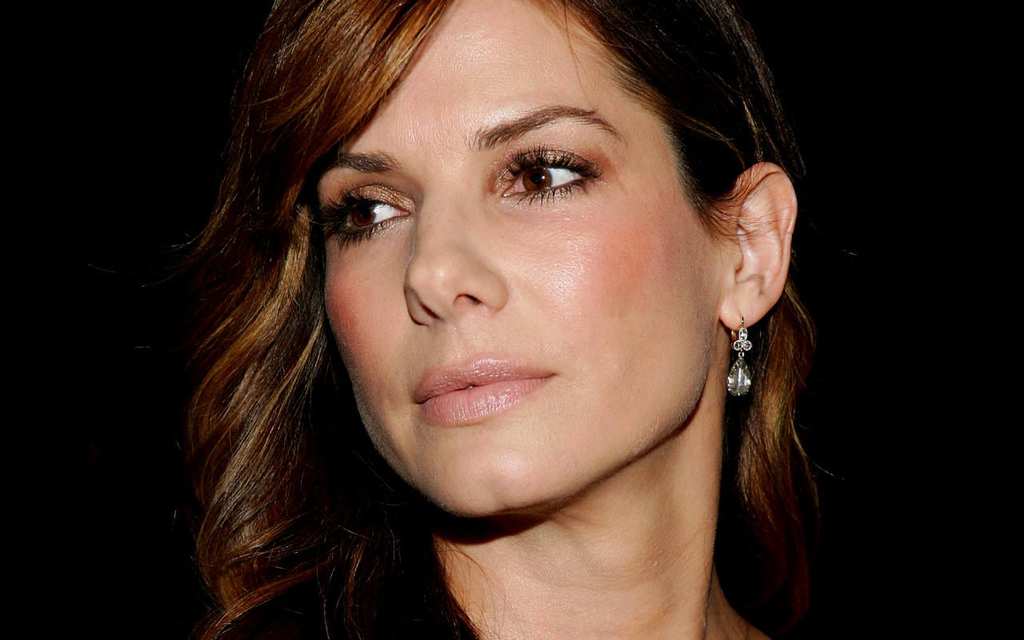 An Old Fling
In an interview with Cosmopolitan in 2003, Sandra Bullock came clean about her past relationship with Matthew McConaughey. When they referred to him as her ex-boyfriend, she certainly did not deny it. In fact, she commented, "It's the work we both put in. There's a great amount of respect and love. I feel very cared for by Matthew. No matter where he is in his life or where I am in mine—he could be married—I know we would stay close."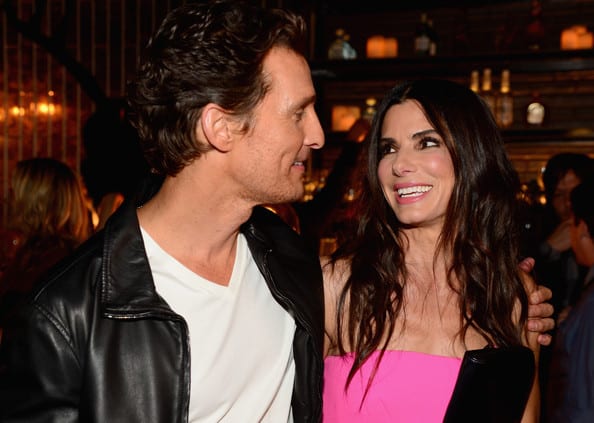 Dating On-Set Stars
Sandra Bullock kept it real about dating co-stars saying that movie sets are like "breeding grounds for that kind of stuff, so you just have to have a good set of rules going into it. It's the greatest dating service on the planet. You take two people who normally can't leave the house, who don't know if people are with them for the right reasons, and they get paired up because they have chemistry, and they happen to fall in love."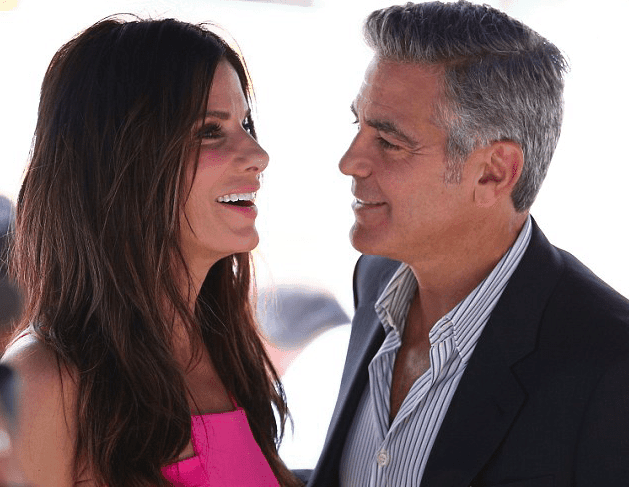 Another Boy Toy
Sandra Bullock's work life continued to clash with her professional work. Next in line was Murder By Numbers with Ryan Gosling as her co-star. Of course, the rumors started flying about these two and their 16-year age difference did not seem to matter. Naturally, Bullock responded to questions by saying, "Let me see if I can answer that politically and correctly. We're friends." We did take note that she did not publicly deny they were ever, how can you say, romantically involved a time or two.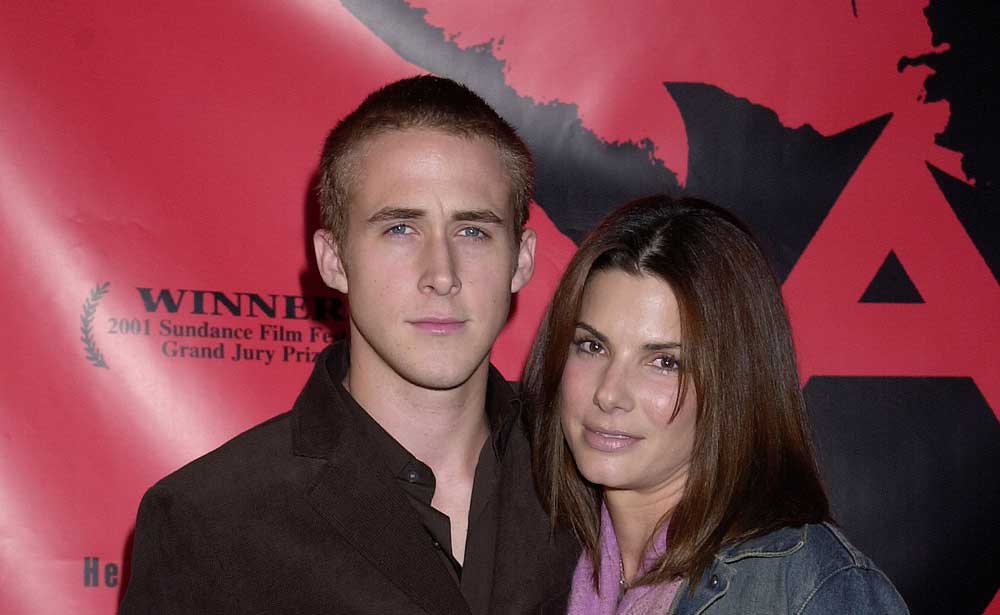 Rumors Or Romance?
The supposed friends showed up to the red carpet premiere smiling and laughing together, arm in arm. They were not hiding their romance any longer. Once again, Bullock found herself with someone who was as equally beautiful and talented as her. The relationship lasted two years before they called it quits. The couple, who once seemed perfect together, said the reason was due to busy careers. Later, Ryan Gosling did say she was one of the best girlfriends ever.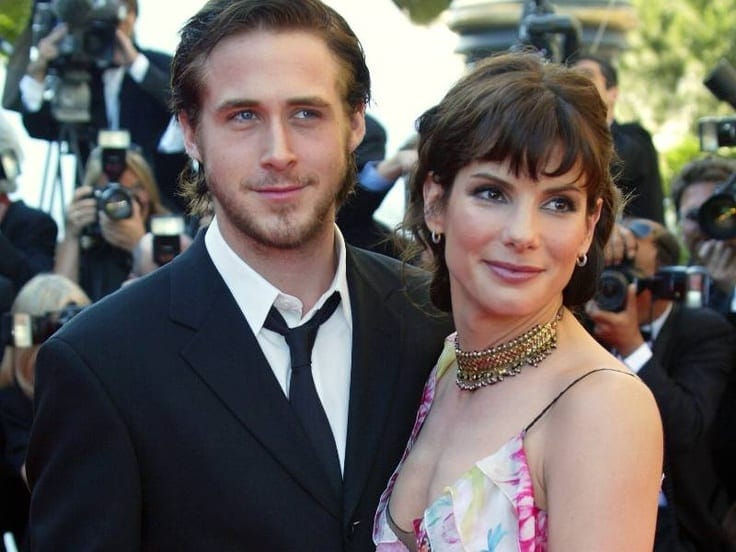 Just Keep Working
You can guess what happened after Sandra Bullock and Ryan Gosling broke up their quiet yet public relationship – she threw herself into her work. Of course, the fans are forever grateful. Sandra Bullock earned a supporting role in Crash; a drama critics gave rave reviews. Those that mattered said it was her best performance to date and the movie went on to win an Academy Award for Best Picture. Because of this American film, the experienced actress secured a higher paying contract salary.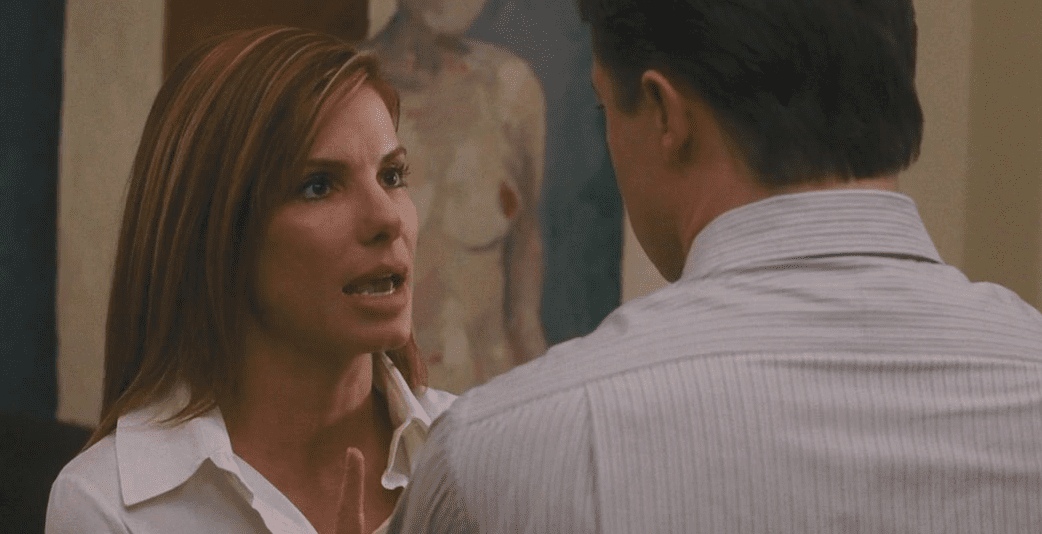 An Unexpected Love
In 2003, Bullock found love in a rather unexpected place. She took her godson, who was 10 years old at the time, to meet Jesse James of Monster Garage fame. She was a big fan of the show herself and admitted to having a love for off-roading and riding dirt bikes. They both liked to go fast and, although it seemed unusual, Sandra Bullock said, "No one knows what someone is like based on appearance." Thus began the tumultuous relationship.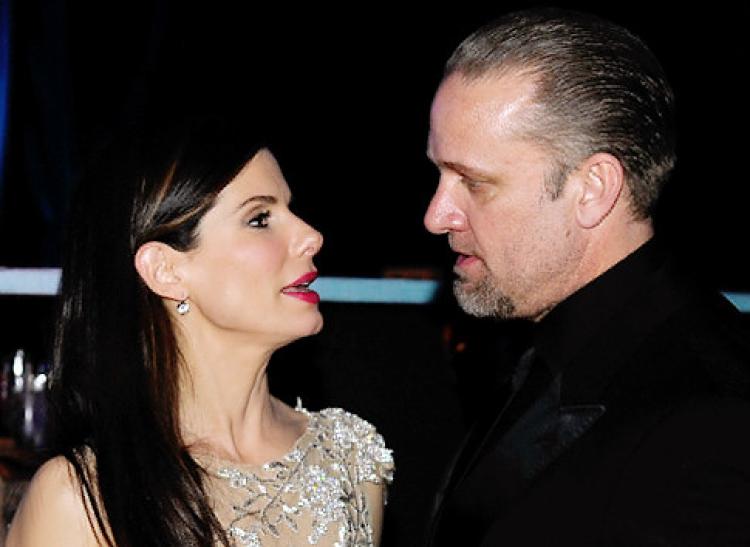 Nobody Saw That Coming
Fans of the actress and the rest of Hollywood were completely in shock when the unlikely duo wed in 2005. Over 300 guests attended their gorgeous ceremony at the Folded Hills Ranch, which is located in Solvang, California. As a first-time wife, who was once not as open to the idea of marriage, she had a unique perspective. Trying to look at the union in a different way she said, "Why does it have to be anyone else's version but mine?"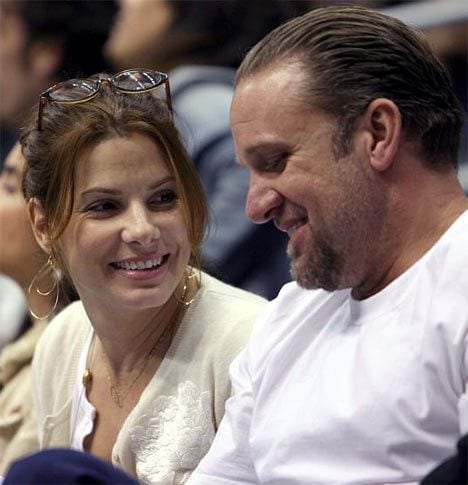 Like A Bad Reality Show
The honeymoon was definitely over by October 2009 when Jesse James' not first, but second ex-wife, Janine Lindemuler, was released from prison. She was charged six months for tax evasion. As soon as she was released, she wanted full custody of her daughter, Sunny, who was five years old at the time. Since Jesse James had full custody at the time, he wanted to move his daughter to Texas to be closer to Sandra. However, the second ex-wife did not like the sound of that.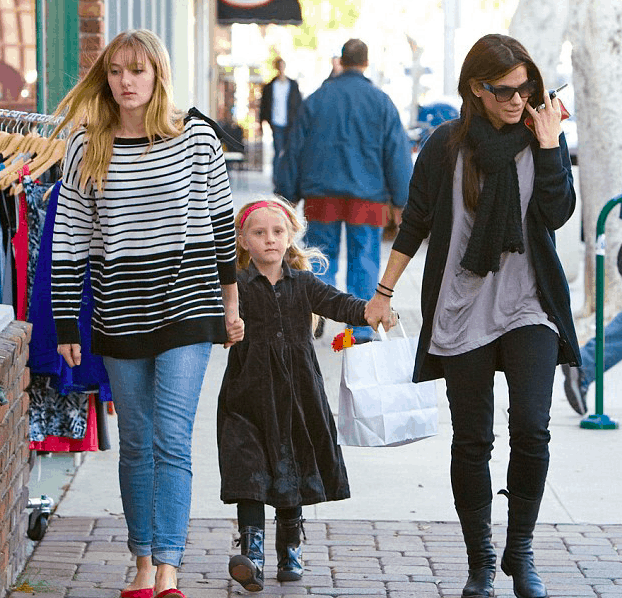 Secrets Of Her Own
Just a few months after the custody battle, Sandra Bullock secretly started the adoption process in January 2010 with her then-husband Jesse James. The truth is, the lovely actress could not naturally conceive children on her own. After meeting him and interacting with his three children, she changed her mind about wanting kids. The baby they were adopting was a boy born in New Orleans, who is named Louis. They announced the happy news after the Oscars.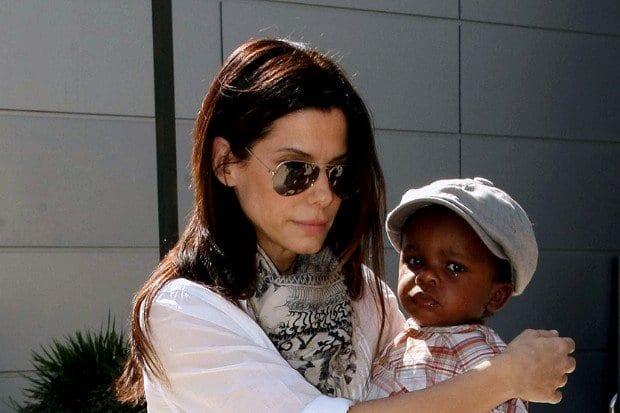 The Ultimate Award
That same year, Sandra Bullock became involved in her work again. However, this time she was married with children to care for. In 2010, she won an Oscar for Best Actress thanks to her outstanding performance in The Blind Side. During her emotional acceptance speech Sandra jokingly said, "Did I really earn this, or did I just wear you all down?" At one of the most important times of her acting career, she had a loving husband by her side. They appeared to be over-the-moon in love.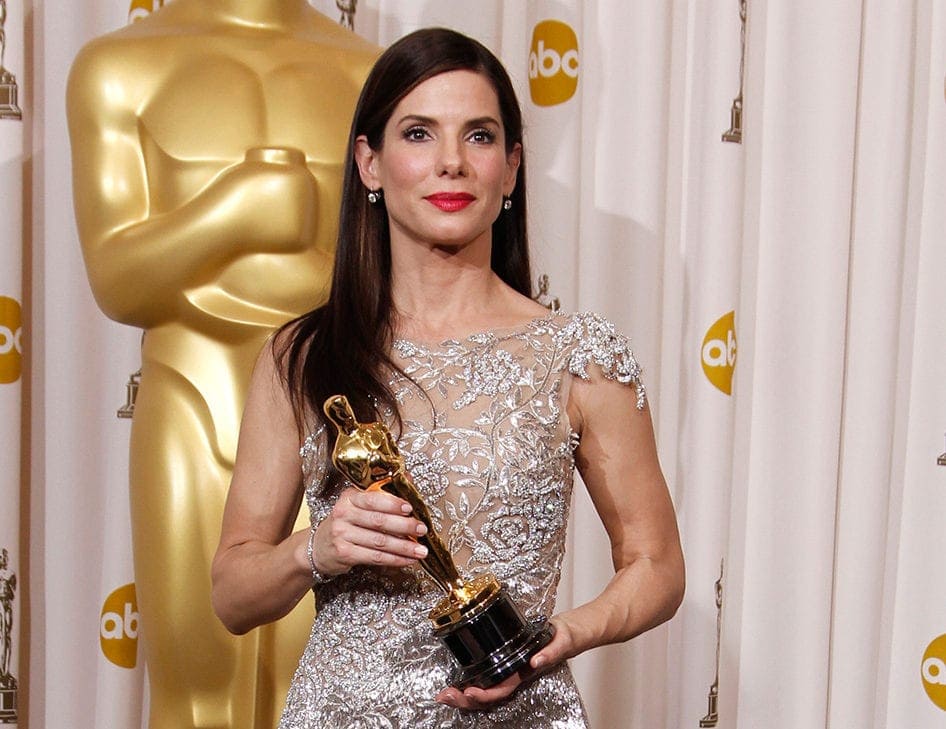 Followed By The Ultimate Betrayal
Right after Sandra Bullock was on cloud nine for winning the Oscar, her husband burst her bubble. Tabloids started publishing stories about love affairs with other ladies. Women even came forward to detail their flings with Jesse James. Apparently, he had been cheating on Sandra Bullock throughout their entire marriage. When the rumors were first confirmed, she cancelled a European promotional appearance for The Blind Side. She said it was due to 'unforeseen personal reasons.'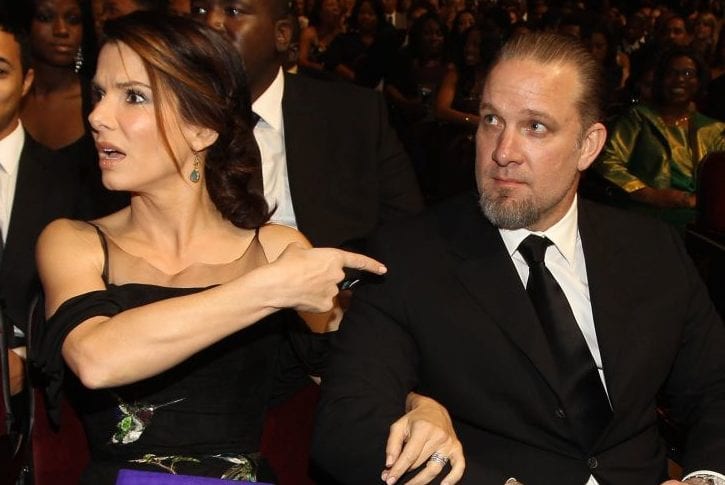 Coming Clean
Even though it was obvious, Jesse James eventually admitted to the world that he was the reason for the failed marriage. However, it took him years to speak about it and when he did, it was rather confusing. He first revealed that, "The vast majority of the allegations reported are untrue and unfounded … beyond that, I will not dignify these private matters with any further public comment." However, he also admitted, "There is only one person to blame for this whole situation, and that is me."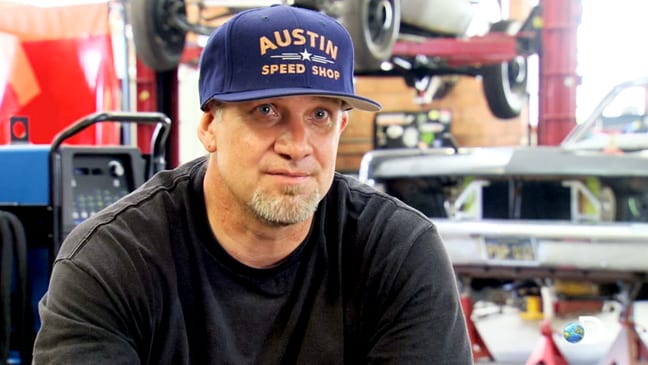 The Big D
Sandra Bullock saved face and filed for divorce. She described the experience, "I'm sad and I am scared." In the end she simply wanted to protect his children and set up arrangements for them to still visit Louis. The actress said, "I know my role is not one that exists on paper, but Louis is their brother, and Jesse and I will do whatever it takes for them to know that their world will not change and still be protected and safe and full of love."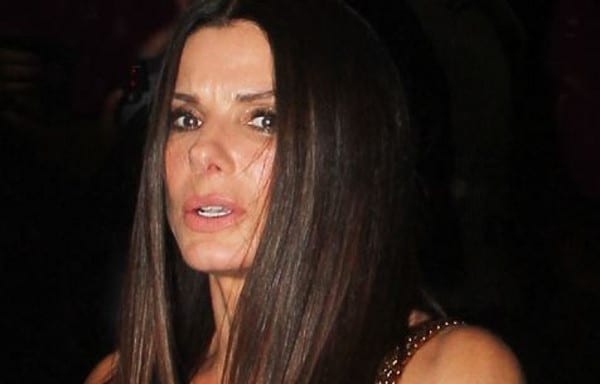 A New Reason To Be Happy
Even though she started the adoption process with Jesse James, she announced her introduction into motherhood on her own in April 2010. She appeared on the cover of People magazine with her new bundle of joy. Maybe this was something she needed that would fill that empty void. The actress was glowing when she described her baby saying, "He's just perfect, I can't even describe him any other way. It's like he's always been a part of our lives."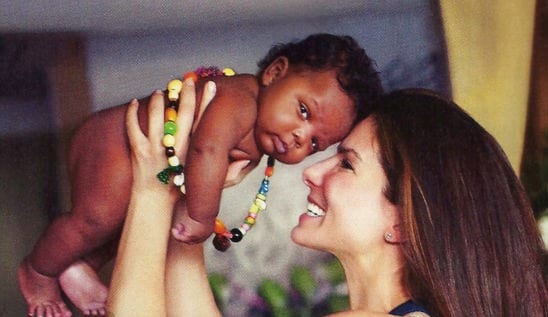 A Bunch Of Haters
Not everyone was happy about the adoption. It is only natural that people will argue about anything. Some people questioned why she adopted a son that was a different race. Discussions of the time compared her to Madonna and Angelina Jolie — two other famous white mothers to colored children. Others even debated about the seemingly tribal themed necklace the baby wore for the photo shoot. Despite all of the commotion, Sandra Bullock and Louis were happy.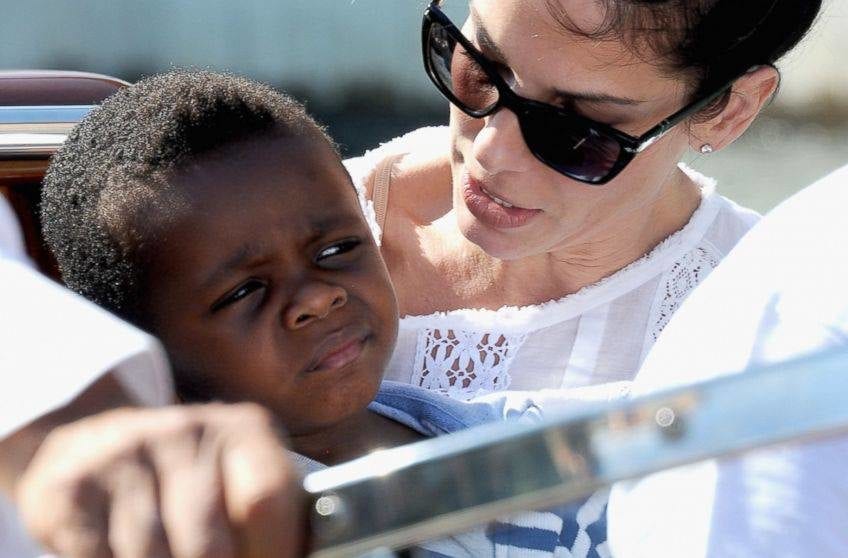 Looking On The Bright Side
Sandra Bullock was not an average single mother by any means. Putting all that aside, she was the victim of a typical cheating situation. She put her feelings aside and remained positive for her little boy. She told Vogue, "We're all where we're supposed to be, I am exactly where I want to be now. You can't go backward. I'm not going backward." Her fans and the rest of Hollywood seemed to be on her side through the entire ordeal.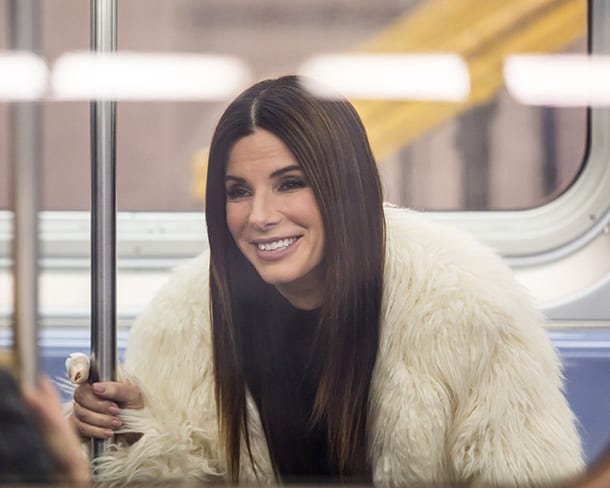 History Repeating Itself
After the ink was dry on her divorce papers, Sandra Bullock hopped back in the saddle both in the romance and film department. She was back to her old habits and struck up a fling with another blonde-haired actor named Ryan. This time, it was on the set of The Proposal. In an interview she stated, "I think there will be a collective sigh amongst women in the United States when I say, he's not my lover, he's just an amazing friend I've had for 10 years."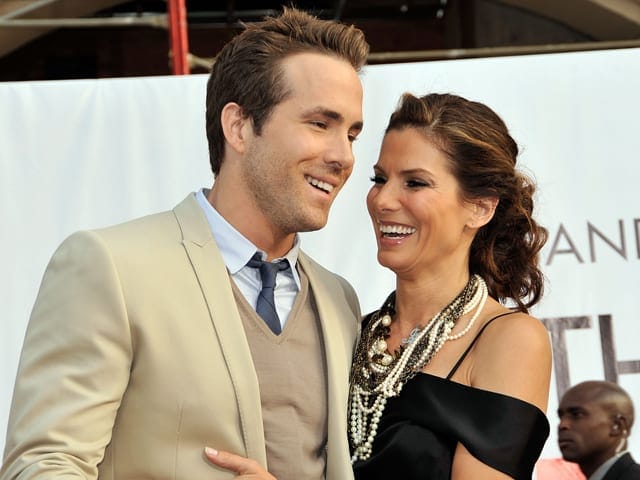 And More Movie Hits
In 2013, Bullock starred in The Heat with the hilarious Melissa McCarthy. That same year, she performed in the stellar sci-fi hit Gravity with George Clooney. The film's premiere received a standing ovation at the 70th Venice Film Festival. Movie critics raved that "Bullock inhabits the role with grave dignity and hints at Stone's past scars with sensitivity and tact, and she holds the screen effortlessly once Gravity becomes a veritable one-woman show." The film raked in over $716 million worldwide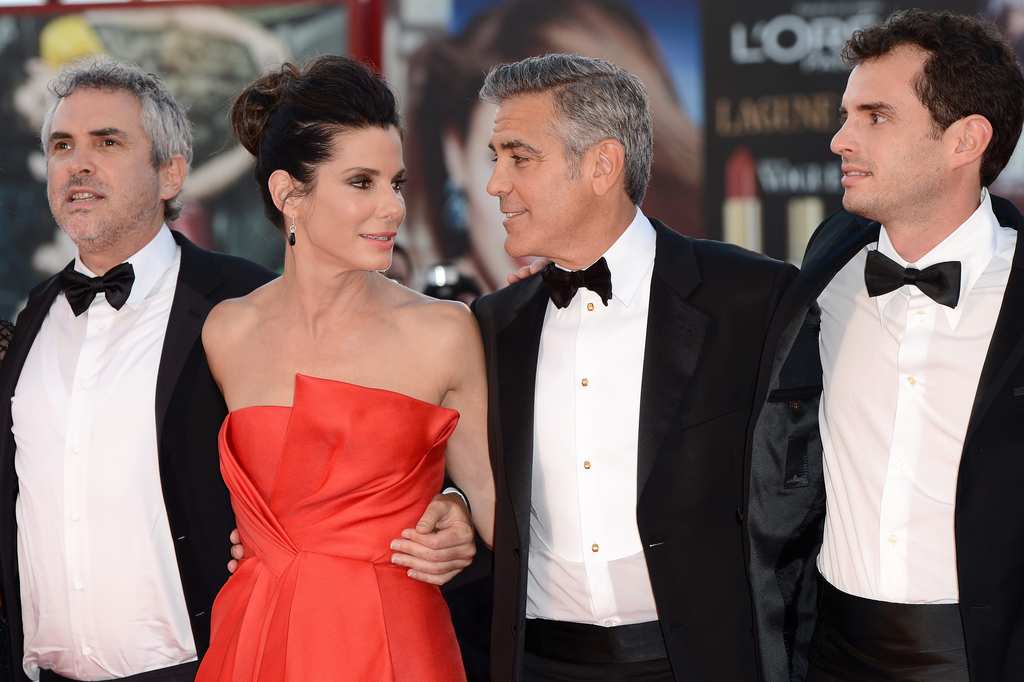 Here We Go Again
The following year in 2014, Sandra Bullock fell back to her old habit and dated an A-list actor. This time, it was Chris Evans. She joked that, "You guys are a little behind. We've since married and it started breaking apart, so we separated. We filed for divorce, and I hope everyone can respect our privacy. But we're going to remain friends and share responsibility of the farm animals we've taken on, because you just can't abandon the animals."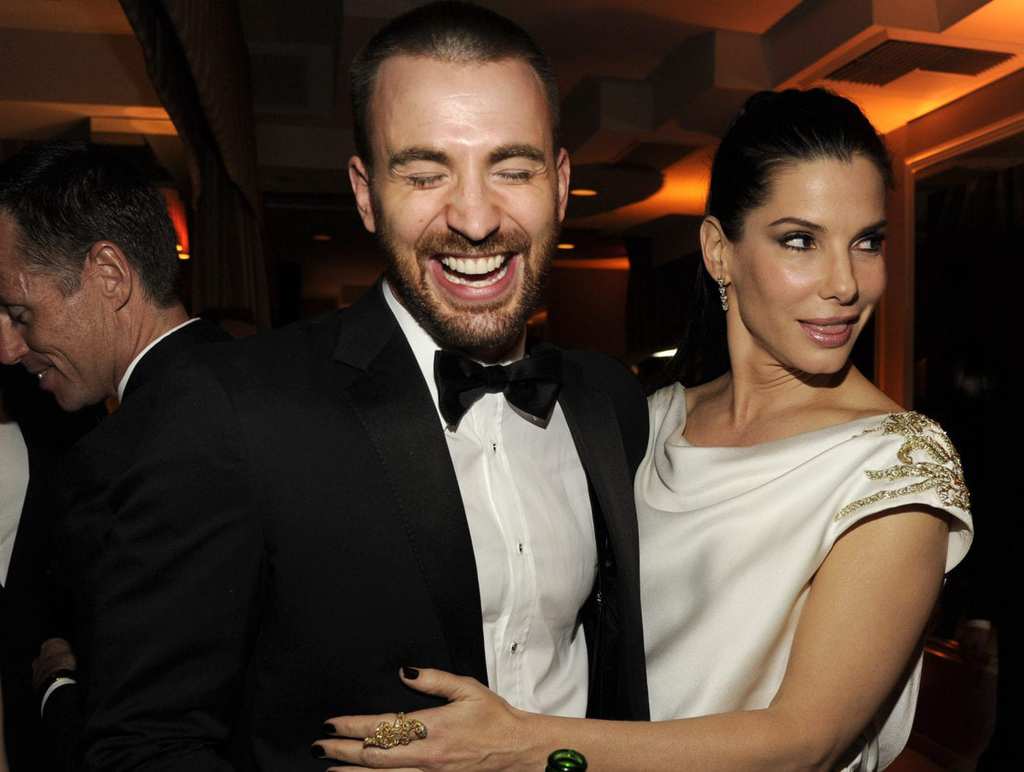 What Really Makes Her Happy
Being such a great mother, Sandra Bullock was open up to more adoption. However, when she was pressed about the topic, she fired back saying, "There is only one adopted child in my household and his name is Louis. If I had a second adopted child, everyone would be hearing about it. I would be loud and clear and say 'Yes, I have officially adopted a second child.' Right now, Louis must be it." That was in 2015.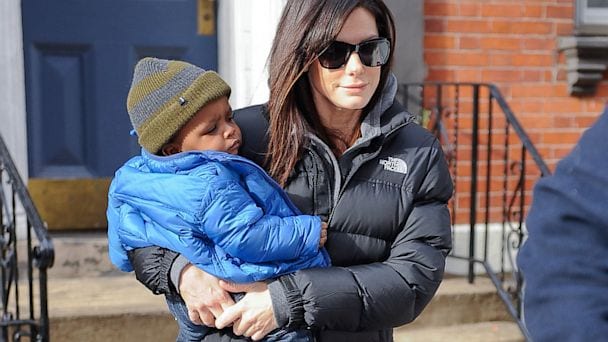 The Meaning Of Life
Regardless of her previous statement, Sandra Bullock did adopt another child and revealed the news just two months later. As she promised, she announced it to the world. This time, she adopted a girl named Laila who was three years old. She lovingly said, "When I look at Laila, there's no doubt in my mind that she was supposed to be here." She further said, "I can tell you absolutely, the exact right children came to me at the exact right time."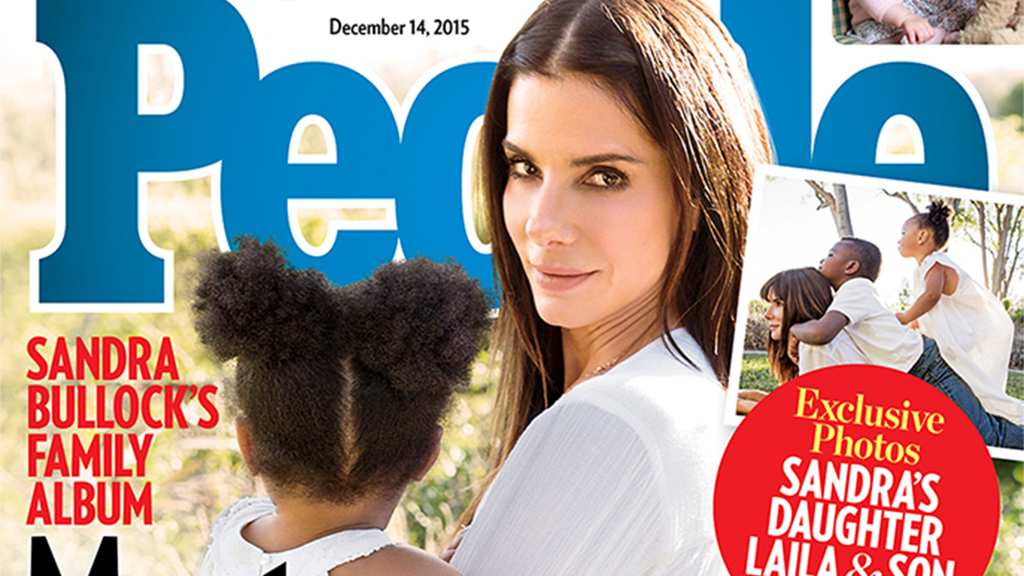 Simply Beautiful
The reason why she adopted a toddler rather than a newborn this time was because the adoption process actually began three years earlier. Sandra Bullock explained that her son, Louis, wanted a sibling and "spearheaded this whole journey." The actress was obviously open to the idea of more children. When the little girl finally came from foster care, the second-time mother said, "I knew she was scared, and all I wanted was for her to know Louis and I weren't going anywhere."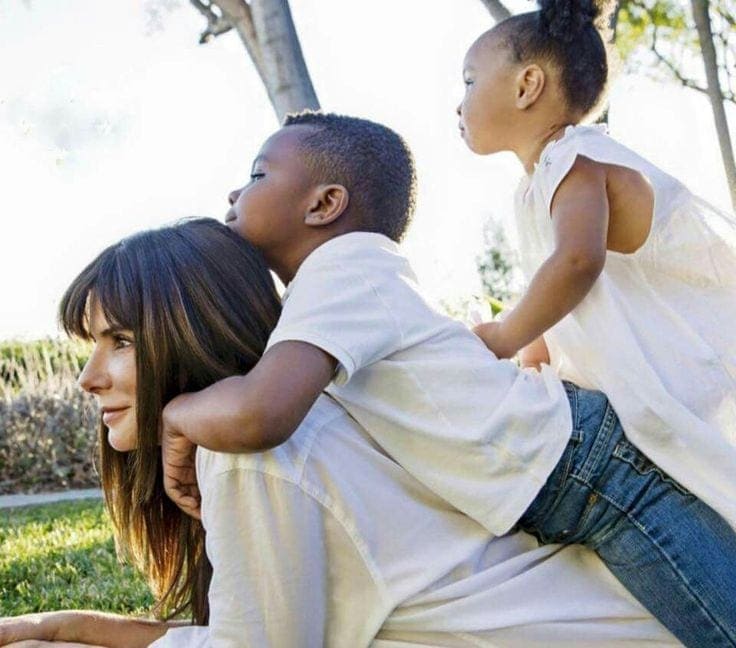 Is This One For Real?
After dating a string of her co-stars again, Sandra Bullock turned to men in professions other than acting. She hired the model-turned-photographer Bryan Randall to take pictures of Louis' 5th birthday party. With him having a daughter, too, the couple bonded over their love for family. They quietly started dating and tried to stay away from the limelight. However, only time will tell if this relationship will outlast all her previous ones.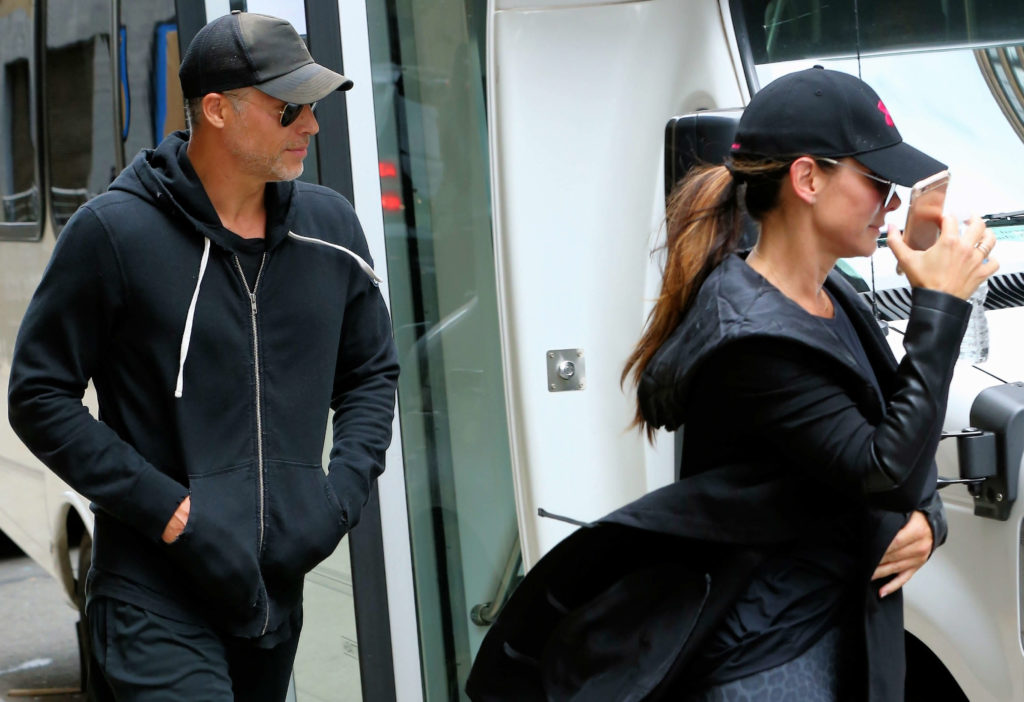 She Knows Her Priorities
Like any loving mother would say, Sandra Bullock is most proud of her family, despite her long list of acting achievements. She spoke about her support system saying, "My family is blended and diverse, nutty, and loving and understanding. That's a family." It seems as though she is at a point in her life where she could not be happier. No matter who she is dating or what she is filming, Sandra Bullock's children bring her the utmost joy.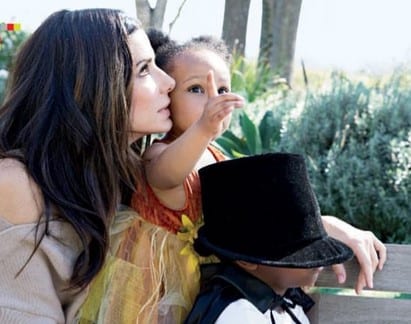 It's Okay, Bryan
Bryan Randall and Sandra Bullock seem to being strong still, but when you date such a high-profile actress, you know the tabloids will find dirt on you at all cost. They found out that Randall was an addict and has a history of arrests. Apparently his run-ins with the law did not phase America's sweetheart Sandra Bullock. It is only fair to note Bryan Randall changed his ways and turned his life around for his daughter after her mother passed away. He's been sober for 10 years.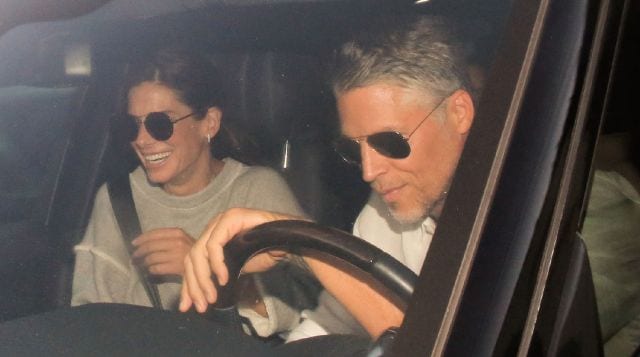 We Hope For The Best
Sandra Bullock and Bryan Randall have a couple years under their belt together. As of summer 2017, they were going strong. Some even say there are rumors of an engagement on the way. We are certainly thrilled to see she found a reformed bad boy who is a great father and a hunk, too. Sandra Bullock takes the time to protect her children and put her family first all the while maintaining a solid career and happy love life.