Poker Face – Lady Gaga
Despite public opinion, Poker Face is not about being mysterious, sexy or puzzling, but is actually about singer Lady Gaga hiding her latent homosexual desires while still with her heterosexual partner at the time.
The God That Failed – Metallica
Lead vocalist and guitarist for Metallica, James Hetfield, explained that their famous song The God That Failed actually had to do with his personal religious experience. As a kid, he was brought up as a Christian Scientist, which is a faith that believes sickness is an illusion, and in order to heal, all one has to do is pray. The song was written after Hetfield's mother was diagnosed with cancer, but she refused any treatment besides supplication.
Me And My Monkey – Robbie Williams
Boy wonder Robbie Williams' Me And My Monkey song is an instant crowd pleaser. Many know the monkey represents cocaine, but few know the inspiration for the song. During one of his visits to Singapore, Robbie was in a pool with a friend who referred to his rather diverse range of songs. Robbie explained that he just writes about whatever comes to mind. The friend asked Robbie to write a song about a monkey and roller-blades – and the rest was history.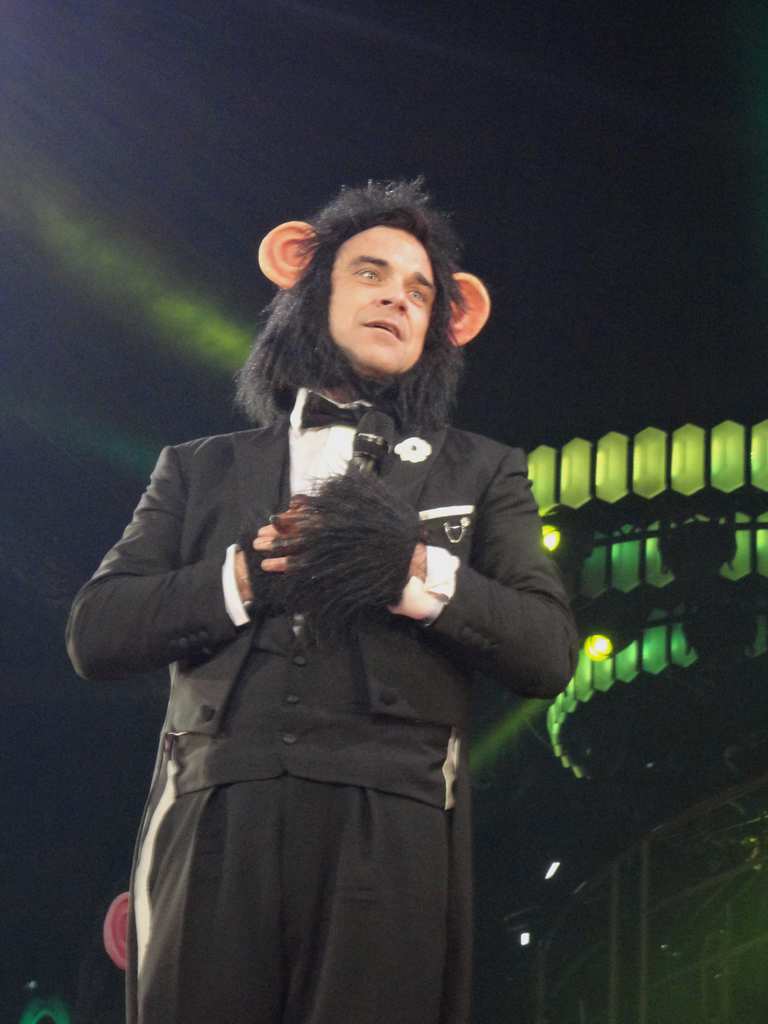 Don't Stop Believin' – Journey
Former Journey frontman Steve Perry was asked about the history making number Don't Stop Believin', particularly the line "just a city boy born and raised in South Detroit," as geographically, there is no South Detroit. Steve explains: "I ran the phonetics of east, west, and north, but nothing sounded as good or emotionally true to me as South Detroit, the syntax just sounded right. It's only been in the last few years that I've learned that there is no South Detroit. But it doesn't matter."
What'd I Say – Ray Charles
The first time the late Ray Charles sang What'd I Say he didn't actually sing it – while being up on stage, the musical genius ran out of songs to play yet still had 12 more minutes left in the concert. "Listen, I'm gonna fool around. Y'all just follow me" murmured Charles into his microphone, and before he knew it, he had created a brand new song that would grow to be an all-time favorite of his fans.
Blowin' In The Wind – Sam Cooke
Sam Cooke was casually listening to the radio on one occasion, when he came across Bob Dylan's Blowin' In The Wind. The song, which is often described as a protest song, poses a series of rhetorical questions about peace, war and freedom. Hearing the powerful words, Cooke was caught off guard when he later found out that the singer is not a man of color, yet still understands life's struggles. This lead Cooke to write A Change Is Gonna Come the following year.
Shock The Monkey – Peter Gabriel
While we're on the topic of monkeys, seems the animal is quite the metaphor when it comes to the music industry. When Peter Gabriel was singing Shock The Monkey, many were perplexed by the line "You throw your pearls before the swine, make the monkey blind" and considered the song to be about animal rights or some sort of revolution. Years later, Peter Gabriel revealed that the song was actually using the monkey as a metaphor for jealousy and a man's primitive instincts.
God Bless America – Woody Guthrie
During the Great Depression, singer and songwriter Woody Guthrie – whose musical legacy includes hundreds of political, traditional, and children's songs – heard God Bless America far too many times and became frustrated with the song. In a moment of inspiration, he wrote This Land Is Your Land, one of the United States' most famous folk songs. Originally, the song was sarcastically named God Blessed America For Me and included lines that were critical responses to the current situation.
Satisfaction – The Rolling Stones
Waking up from a particularly musical slumber, Keith Richards felt a sudden spark of inspiration on the eve of May 9th, 1965. For a split second, he thought about ignoring the riff stuck in his head and going back to sleep – but his artistic soul made him drag himself out of bed. Picking up his trusty acoustic guitar, Richards then went on to record about 60 seconds of what later became the foundation for the song Satisfaction.
Pink Houses – John Mellencamp
John Mellencamp's Pink Houses sprouted in his brain while he was driving in Indianapolis. He saw a black man sitting in a lawn chair, watching the road, and the image stuck. Mellencamp wasn't sure if the man was desolate, and therefore should be pitied, or admired, since he was calm and happy in his peace. Therefore, unlike public opinion, the song is not about the patriotic American Dream, but rather is about poverty and its struggles.
New Year's Day – U2
U2, an Irish rock band from Dublin that formed all the way back in 1970s, are known for their lyrics, often embellished songs that contain spiritual imagery, focus on personal themes and sociopolitical concerns. Their album War included the song New Year's Day, which was written with the leader of the Polish anti-communist movement in mind. Solidarnosc's Lech Walesa has been granted many honorary degrees from universities, including the Medal of Freedom and the European Award of Human Rights.
Summer of '69 – Bryan Adams
During the summer of the year 1969, Bryan Adams was only 10 years old! This fact seems odd considering the song Summer of '69 has a nostalgic sense to it, as Adams could not have possibly been singing about his personal experiences in that year. Digging a little deeper, Adams coyly explained that while that song really isn't about that particular year and its magical memories, but rather about his soft spot for a certain sexual position.
The Safety Dance – Men Without Hats
"Cause your friends don't dance, and if they don't dance, well they're no friends of mine" sounds like any other line pulled out of a catchy song, but the truth is much different. The popular 80's song The Safety Dance by Men Without Hats was actually a protest one, meant to address the bouncers and their attitude towards a dance that was big at the time. The dance, known as Pogoing, involved jumping up and down ferociously, which could explain why bouncers were completely against it.
Save The Last Dance For Me – Doc Pomus
Doc Pomus's Save The Last Dance For Me was actually written during his wedding, but the song isn't as romantic as is often considered to be. The lyrics tell the tale of a girl who wants to dance the night away, but should also remember she is another's parter at the end of the day. Doc scribbled the words down on a napkin after watching his brand new wife dancing with a number of different men.
Yesterday – The Beatles
Another great artist who woke from a nap with a tune stuck in his head was remarkable Paul McCartney. As legend tells it, Paul began improvising playfully on the piano, humming random words, just to get a feel of what the song is like. The words that initially came out were "scrambled eggs, oh my baby, how I love your legs," but have thankfully been altered to the ageless ballad of "yesterday, all my troubles seemed so far away."
Independence Day – Martina McBride
Fireworks displays all over are easily associated with patriotism, but Martina McBride had another thing in mind… In fact, the torching act was about a physically abused woman burning her alcoholic spouse alive while their 8-year-old daughter was at the local fair. The song Independence Day is sung from the point of view of a daughter who recounts her mother's response to domestic abuse, and was considered quite the controversy due to its graphic depiction.
I Shot The Sheriff – Bob Marley
I Shot the Sheriff may sound like a common number objecting to police brutality at first, but according to Bob Marley's girlfriend, the story behind the song has nothing to do with law enforcers in any way. The "Sheriff" was substituted with "Doctor", as the song was based on a doctor who prescribed Marley's girlfriend a birth control pill – "Sheriff John Brown always hated me, for what, I don't know. Every time I plant a seed, he said kill it before it grow."
I Can't Make You Love Me – Bonnie Raitt
The I Can't Make You Love Me (If You Don't) 1991 hit was inspired by a man who was in court for shooting at his girlfriend's car. After the judge asked the man if he had learned anything from this unfortunate incident, and the man replied: "I learned, your honor, that you can't make a woman love you if she don't." That comment made headlines in the media and was particularly striking for former NFL lineman Mike Reid, who wrote the song.
Sweet Georgia Brown – Brother Bones
The comically and athletically talented basketball team Harlem Globetrotters are known for having a kick out of games and performing for their large fanbase more than anything else. In between throwing buckets of confetti at their audience and playfully tugging at their judges' pants, the team is known to proudly sing their 1925 ragtime song, Sweet Georgia Brown. Considering the humorous nature of the group, one can understand why their chosen song has several verses about a black hooker.
There She Goes – Sixpence None The Richer
Sixpence None The Richer's There She Goes was a big hit in the 90's and was featured as a background song for many romantic comedies back in the day. Something about the calm melody and Leigh Nash's gentle voice in the verse made the song seem like a sort of lullaby. Yet in real life, the truth is a little unsettling… The repeated word "she" actually refers to heroin, and so the song is about the rush of being high on drugs.
Lucy In The Sky – The Beatles
Before The Beatles split and much prior to the whole Yoko Ono saga, John Lennon was married to Cynthia Lennon, and the two had a child together called Julian. Hearing the song Lucy In The Sky, many of the band's followers were convinced the term "Lucy" was substituted with LSD, in order to avoid a controversy. However, the truth is much more innocent than imagined – the song is actually about a drawing Julian made for his father, John.
Mother And Child Reunion – Paul Simon
Sitting at a Chinese restaurant, Paul Simon noticed an odd dish on the menu called "Mother and Child Reunion". Having recently mourned the loss of his family dog, Simon had dark thoughts about the afterlife. He was particularly distressed by the fact that his wife was dying, too. Attempting to redirect his mood into forming an artistic output, Simon wrote Mother And Child Reunion, which reached number 1 in South Africa and number 4 on the US Billboard Hot 100 chart.
Cease To Exist – The Beach Boys
Charles Manson, the criminal and former cult leader who led his followers to commit a series of nine murders at four locations in the summer of 1969.  Before the murders, he was a singer-songwriter on the fringe of the Los Angeles music industry, wrote a song for The Beach Boys called Cease To Exist, and after Manson was charged with the crimes of which he was later convicted, recordings of songs written and performed by him were released commercially. Various musicians have covered some of his songs.
Walk This Way – Aerosmith
Aerosmith were writing lyrics for the Toys In The Attic yet suddenly felt uninspired. In an attempt to refresh their minds, the band took a short break and watched TV. Young Frankenstein was on, and Marty Feldman's Igor character was especially amusing. Eventually, it was this same character that gave Aerosmith the inspiration for the title of the lead single, Walk This Way, which was written by Steven Tyler and Joe Perry. The song was later covered by rappers Run-D.M.C.
Smells Like Teen Spirit – Nirvana
Smells Like Teen Spirit, the opening track and lead single from the band's second album, Nevermind, was unexpectedly successful – the song was Nirvana's biggest hit and propelled the album to the top of the charts at the start of 1992. This particular song's release was marked as the point where alternative rock entered the mainstream. Shocking, Nirvana initially didn't like the song when Kurt Cobain fist played it for them, so he forced the group to play the riff for an hour and 30 minutes.
Push – Matchbox Twenty
Although domestic abuse is more commonly thought of as the male partner being abusive towards the female partner, the song Push by Matchbox Twenty is exactly the opposite. The song begins with "She said, I want to push you down, well I will." This goes to show that the song refers to a girl who likes to push her boyfriend around. Those are the words of an abusive woman, as told by the victim – her boyfriend.
One Is The Loneliest Number – Harry Nilsson
After trying to call someone and getting a busy signal, Harry Nilsson wrote the song One Is The Loneliest Number. Nilsson heard the repetitive tone of the busy signal beep, yet instead of hanging up, he impulsively stayed on the line and used the signal tone to write the song. In order to completely share his experience, the song One Is The Loneliest Number begins with that very same busy signal tone.
Slide – Goo Goo Dolls
It's safe to say that while plenty of the Sesame Street songs have hidden messages, no one thought of using one as controversial as Slide by the Goo Goo Dolls. Although it may sound like a generic love song, the late 90's pop-rock number is about a young girl contemplating  getting an abortion after having unprotected sex with her boyfriend. So in fact, Elmo was singing about her debate between running away and aborting her child versus getting married.
I Am The Walrus – The Beatles
A student from Quarry Bank High School sent John Lennon a letter, saying their teacher was making his class analyze Beatles lyrics. Being the quirky person John was known to be, the talented artist intentionally wrote the most confusing song he could, its lyrics making absolutely no sense at all. Those lyrics included phrases like "I am the egg man," "crabalocker fishwife" and "Elementary penguin singing Hare Krishna." That song was later recorded and named I Am The Walrus.
Smoke On The Water – Deep Purple
While the band Deep Purple was at a Frank Zappa concert in Switzerland, a member in the audience decided to shoot a Roman candle into the ceiling mid-show. To everyone's great dismay, the careless act caused a massive fire which completely burned down the building, yet thankfully, no one was hurt. Escaping the danger by heading back to their hotel, the Deep Purple band members caught a glimpse of Lake Geneva engulfed in a haze. And so, Smoke On The Water was born.
White Room – Cream
"In the white room with black curtains near the station" sounds like a mysterious line, saturated with hidden meanings and hinting narration – but actually, when writer Pete Brown was asked about Cream's White Room song lyrics, his answer was much different than expected. Instead of elaborating on how those visual descriptions have emotional subtext attached to them, he apologetically replied that "It was a miracle it worked, considering it was me writing a monologue about my new flat."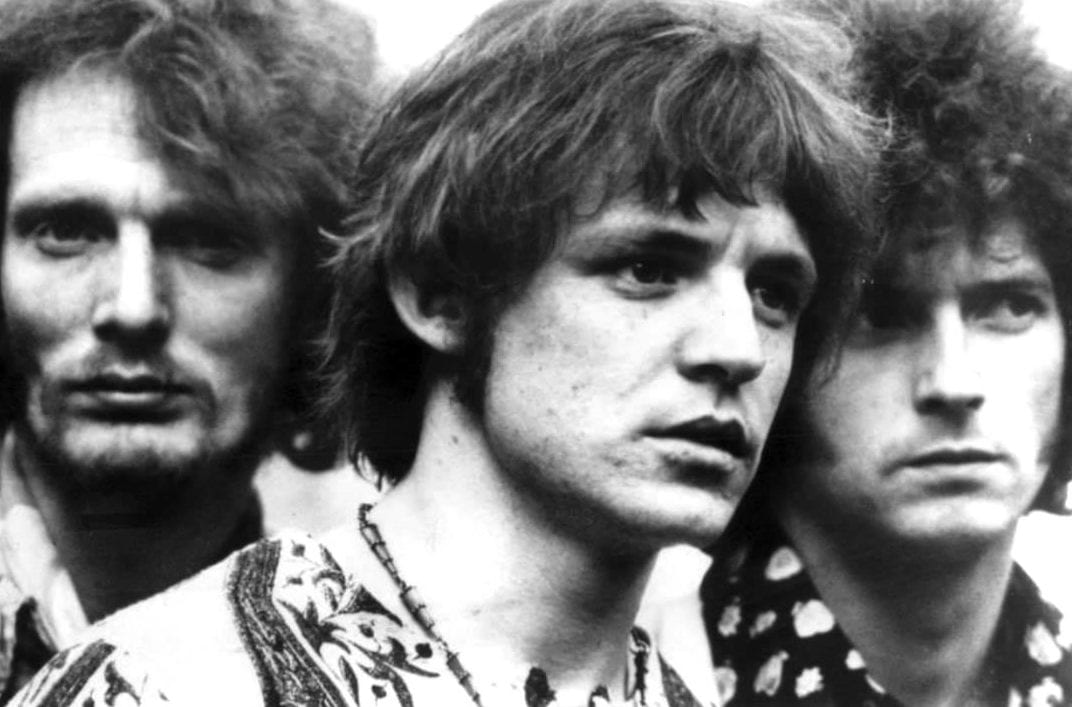 What's The Frequency, Kenneth? – R.E.M.
Newsman Dan Rather was attacked by two random men while he was walking down Park Avenue on his way home. The two men repeated the same question to Rather – "what is the frequency, Kenneth?" Then fled into the night when the doorman came to Rather's rescue. Michael Stipe, lead singer of the alternative rock band R.E.M., heard of this event and called it the "premier unsolved American surrealist act of the 20th century," leading him to write What's the Frequency, Kenneth?
Heartbreak Hotel – Elvis
Elvis's Heartbreak Hotel was co-written by Mae Boren Axton and Tommy Durden. The latter was inspired to write the song after reading in the newspaper an article mentioning that a man committed suicide by jumping out the window of the hotel where he was staying. Leaving only a letter to explain his actions, the man wrote a – "I walk a lonely street." The single topped Billboard's Top 100 chart for seven weeks and became Presley's first million-seller, and one of the best-selling singles of 1956.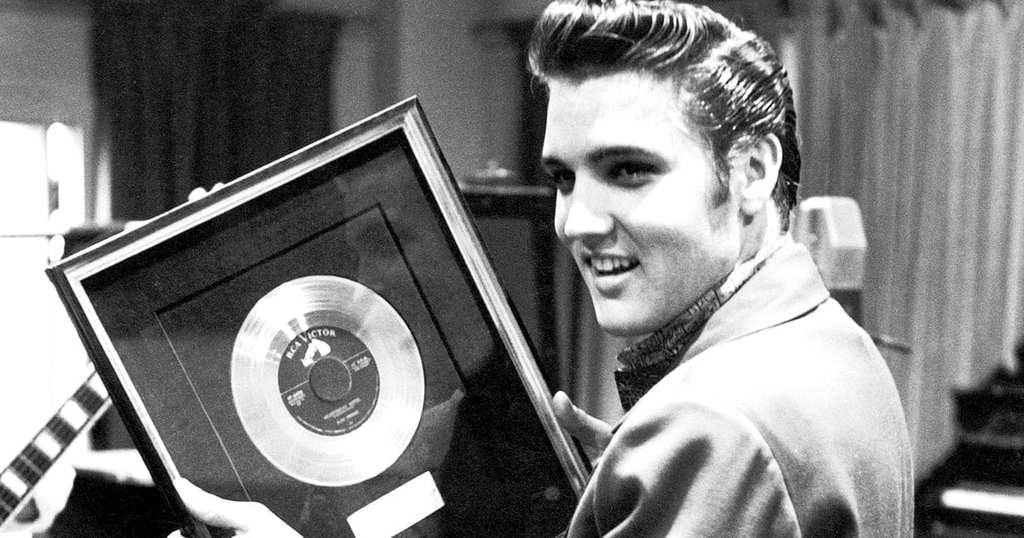 Tommy – The Who
The Who, an English rock band that formed in 1964, may try to pull off the act of not caring what others may think, but this isn't always the case. Writing Tommy, lead guitarist and songwriter Pete Townshend decided to play some of it to music reviewer, Nick Cohen. Cohen was not impressed and called the piece passé, so Townshend, knowing that Cohen was a big pinball fan, asked – "what if Tommy was a pinball champion?" Townshend later called it "the clumsiest thing he ever wrote."
Sunday Morning Coming Down – Johnny Cash
In 1969, Johnny Cash and wife June Carter Cash were at their Nashville home, when suddenly, a helicopter came out of no where and landed on their front lawn. The two were puzzled at first, but soon after they witnessed Kris Kristofferson exiting the helicopter. He was holding a cold beer in one hand and yelled out, "I thought this might be the best way to get a song to you—bring it right out of the sky" – thus, Sunday Morning Coming Down.
Freedom – George Michael
Few know that George Michael's Freedom hit is actually about his resentment for having to create a marketable image. This could also be understood from the music video for this song, as he did not even appear in it, but rather had featured props from his Faith video being shattered. Ironically, the song was later sold off to numerous bodies:  featured in advertisements for the anitmated filmThe Bee Movie and also in the closing ceremonies for the 2012 London Olympics.
A Boy Named Sue – Johnny Cash
Children's book author Shel Silverstein wrote one of Johnny Cash's biggest hits. It has been rumored that A Boy Named Sue was written by Shel, who was inspired by one of her friends, yet those rumors have not been fully confirmed. Much later, it was revealed that the song was based on Jean Shepherd, who wrote the book A Christmas Story. Jean was the one who had an ambiguous name out of the whole bunch, so that makes perfect sense.
Wish You Were Here – Pink Floyd
Wish You Were Here is an album (and song) easily associated with the departing of Syd Barrett, the founder, the lead singer, guitarist and principal songwriter of Pink Floyd. However, as was later revealed by Roger Waters, the title song wasn't about Barrett at all – "It's to encourage myself not to accept a lead role in a cage, but to go on demanding of myself that I keep auditioning for the walk-on part in the war, 'cause that's where I want to be."
You Ain't Seen Nothing Yet – BTO
BTO's Randy Bachman recorded a message as a joke to his brother Gary, whose speech impediment caused him to stutter. The band's producer, Charlie Fach, heard the recording and urged them to add the mock track to the album. Turns out, that call was a great one, as the You Ain't Seen Nothing Yet song went on to become the only number 1 US single in BTO's history. Overall, that one song had more success that any of the other songs BTO released.
Ticket To Ride – The Beatles
The Beatles' seventh consecutive number 1 hit in the U.K. and their third consecutive number 1 hit in the U.S. was Ticket To Ride. Ian MacDonald, British music critic, described the song as "psychologically deeper than anything the Beatles had recorded before" and "extraordinary for its time," yet few know what the song is actually about. According to John Lennon, the phrase "ticket to ride" was actually a card indicating a clean bill of health carried by Hamburg prostitutes in the 1960's.
MMMBop – Hanson
MMMBop, Hanson's most successful single, has an existential meaning behind it. During an interview, Zac Hanson explained – "What that song talks about is, you've got to hold on to the things that really matter. MMMBop represents a frame of time or the futility of life. Things are going to be gone, whether it's your age and your youth, or maybe the money you have…and all that's going to be left are the people you've nurtured and have really built to be your backbone and your support system."
She Said She Said – The Beatles
While in Beverly Hills on a break from their tour, the Fab Four took some mind altering "substances" with the Byrds and Peter Fonda. A very not sober Fonda kept repeating "I know what it's like to be dead," about the time at age 11 he accidentally shot himself. John Lennon snapped back at him, "You're making me feel like I've never been born." By 1966, both lines became part of this Revolver track.
Le Freak – Chic
Le Freak has become a disco anthem since its release in 1978. Chic guitarist Nile Rodgers first came up with the lyrics after a bouncer a refused to let he and Bernard Edwards, the band's bassist, into the famed Studio 54. Singer Grace Jones had invited them but forgot to let the staff know. The original lyrics were a reflection of Rodgers' frustration with the staff, but he softened the expletive-laced opening line to its current, "freak out!"
Let It Die – Foo Fighters
Following Kurt Cobain's suicide, Foo Fighters frontman and former Nirvana drummer Dave Grohl had a lot of pent up anger, with much of it directed at Cobain's girlfriend, Courtney Love. They famously feuded for years about how to handle Nirvana's business interests. Let It Die, off the Foo Fighter's 2007 album, takes a swing at Love for how helpless Grohl felt with their relationship with the line "A simple man and his blushing bride/Intravenous, intertwined."
Every Breath You Take – The Police
On the surface, Every Breath You Take seems like a comforting love song. In reality, Sting wrote the song after his separation from Frances Tomelty and at the beginning of his relationship with Trudie Styler. Styler and Tomelty were best friends, and Sting needed to escape to the Caribbean to write his biggest hit.  He was filled with feelings of possessiveness, control, and Big Brother which became the basis for the song.
Jeremy – Pearl Jam
Tragedy has always weighed heavily on Pearl Jam. By 1991, they still felt the lingering effects of Andrew Wood's death, the frontman to their previous band Mother Love Bone. Singer Eddie Vedder wrote the lyrics to Jeremy, a hit off their debut album Ten, after reading about a troubled young boy. Vedder wrote the song almost entirely off the story of this boy, Jeremy, a sixteen-year-old who shot himself in front of his classmates.
Jump – Van Halen
The inspiration for Van Halen's hit song Jump came from a strange line of thinking by frontman David Lee Roth.  In a 1984 interview, Roth claimed, ""I was watching television one night…there was a fellow standing on top of the Arco Towers in Los Angeles, and he was about to check out early… and there was a whole crowd of people in the parking lot downstairs yelling, 'Don't jump, don't jump' and I thought to myself, 'Jump.'"
Hey There Delilah – Plain White T's
The story behind this 2005 hit started before its release and ended after its success. Singer Tom Higgenson reportedly wrote the song about a girl named Delilah he met at a party who had attempted to talk him into "relations" although she had a boyfriend. He promised to write a song about her and make it a hit. When it did, he reconnected with her and brought her to the Grammy's even though she was with the same guy.
Fire and Rain – James Taylor
For years it was rumored that the song was about a fatal plane crash. In 2005, Taylor explained that each verse is about something different. "Suzanne the plans they made put an end to you" speaks to his childhood friend that committed suicide. The second verse is about his drug addiction and depression. Lastly, the third verse dealt with the breakup of his former band, Flying Machine, saying "Sweet dreams and Flying Machines in pieces on the ground."
25 of 6 to 4 – Chicago
The song title's phrasing has intrigued fans for years. While many speculate it is in reference to drug quantities, the song actually has a relatively meta meaning. 25 or 6 to 4 is about writing a song, specifically this song, in the middle of the night. 25 or 6 to 4 is just a non-straightforward way of saying 25 or 26 minutes to 4 am. It was banned in Singapore twice because of the perceived notion of its allusion to drugs. The ban was lifted in 1993.
Save The Last Dance For Me – The Drifters
Songwriter Doc Pomus wrote this song for The Drifters in the middle of his own wedding. Pomus suffered from polio and was wheelchair-bound at the time.  While watching his bride dance with their guests, he wanted her to have fun, as long as she saved the last dance for him, reminding her "in whose arms you're gonna be." Released in 1960, it had a popular revival in the 80s thanks to Dolly Parton, Emmylou Harris, and Linda Ronstadt.
Gimmie Back My Bullets – Lynyrd Skynyrd
Gimmie Back My Bullets was recorded and performed several times by Skynyrd, yet has nothing to do with guns. Back in 1976, the band was frustrated that their music wasn't doing as well as they would have hoped. Three years after the entire globe heard Sweet Home Alabama, Lynyrd Skynyrd released a song to express their strong desire to come up with a hit that would be nearly as successful. That song was Gimmie Back My Bullets, the bullets serving as a metaphor for Billboard hits.
Layla – Eric Clapton
Layla was written by Eric Clapton after he was given a copy of The Story of Layla and Majnun by one of his friends. The story tells the tale of an unrequited love from the 12th century. Fast forwarding to when the song was written, Clapton was inspired by the book as it hit close to home – Clapton was in love with George Harrison's wife. Although Harrison's wife did leave him for Clapton, the latter relationship didn't last much either.
Sweet Caroline – Neil Diamond
The song Sweet Caroline has been played at Fenway Park, home of Major League Baseball's team, the Boston Red Sox, since at least 1997. But back in 1969, when the song was initially written, Neil Diamond drew inspiration from a magazine that featured a picture of young Caroline Kennedy, JFK's daughter, riding a horse. 40 years after releasing the song, back in 2007, Diamond revealed this fact when he played the song for Caroline Kennedy at her 50th birthday party.
Billie Jean – Michael Jackson
Michael Jackson's Billie Jean is an all-time classic. Many have speculated about the hidden meanings behind the lyrics of the song. Not a lot of people know, however, that Michael Jackson wrote the song while he was driving. When discussing the song, he unravelled that his car lit on fire while driving on the highway, and had no other logical explanation to this occurrence but the fact that his song was just that good.
Jolene – Dolly Parton
The very same song that ranked number 217 on Rolling Stone magazine's list of "the 500 Greatest Songs of All Time" in 2004, was actually based on a true story. According to Parton, the song was inspired by a red-headed bank clerk who flirted with her husband Carl Dean at his local bank branch around the time they were newly married. In an interview, she also revealed that Jolene's name and appearance are based on that of a young fan who came on stage for her autograph.